Menu
Fabric Sale

Hobby Horse Sale

Blank Tux Shirt Sale

---
Share this website with your friends!
---
---
Blank Colored shirts and Tuxedo Shirts


Authentic Tux shirts- Good for all occasions.

Tux shirt flat collar in white creme, chambray, black, red, purple, teal, and royal
---
These colored shirts are blanks with no pockets. There are so perfect for monogramming and making fringe shirts with. These are available for $15.00 each.
Mens tux shirts are white. All shirts are 65/35 poly cotton. Shirts are fantastic looking, they are available for $15.00.
Either choose pin tuck or 1/4" pleat. Flat or dress collar.
Colors: white, bone, chambray (denim), red, purple, teal, green, black
All tux shirts $15.00. Call for bulk pricing of 15 shirts or more.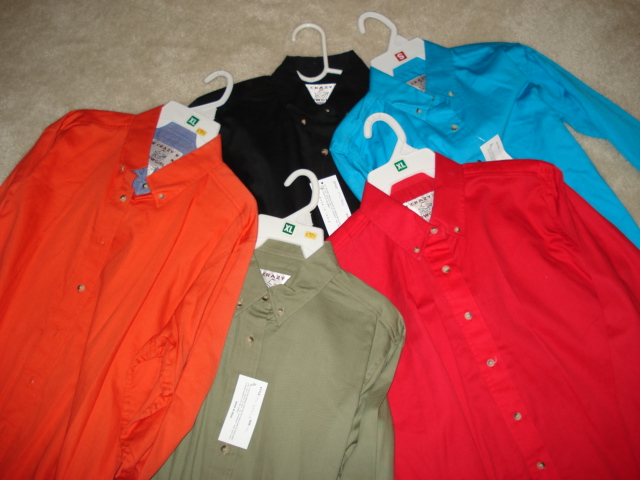 ---
Cowgirl Glitter™
Dickinson, Texas

To Place an Order, Call or email your questions to
1-713-256-5490
cowgirlglitter@gmail.com
cowgirlglitter@aol.com