You can't have just "one" Kippy!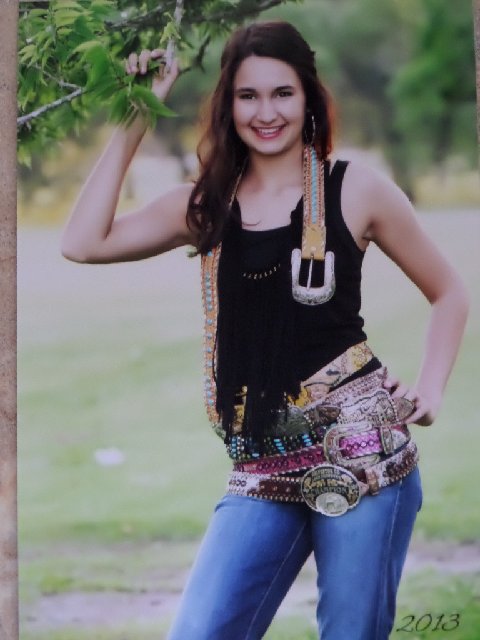 Making a belt by hand takes times, coordination and a huge effort on Kippy's part!
Kippy belts are well worth the wait and are an awesome piece of waist jewelry.

Carol works hard to make you happy and will do her best to get your product out to you one time.
Thanks for your patience. ;) It is greatly appreciated.

All sale belts or items are non-returnable and non-refundable.
No sale items can be exchanged for store credit, or another item.
No refunds, exchanges only.

Prices subject to change without notice.
(Due to Kippy's reorganization on currency rate changes and cost of goods.)
Cowgirl Glitter is one of the largest suppliers of Kippy's belts!! Carol has extensive product knowledge and can help you with your questions. She has been selling Kippy clothing and belts for over 10 years. Orders can take as little as 3 weeks but may take up to 12 weeks depending on the availability of the leather, crystals or buckles.
Photo Courtesy of Sayde Reeder
Please note: By ordering a product from Cowgirl Glitter, you are agreeing to the following terms:

No refunds on custom orders, no returns and no exchanges without prior authorization. Cowgirl Glitter is the supplier, not the manufacture of Kippy belts, which means I am not in control of production. Orders are placed within 24 hours of your credit card charge. An invoice will be mailed to you from Cowgirl Glitter. If you see a mistake please call immediately. Cowgirl Glitter is not responsible for delays on Kippy's part or shipping mishaps due to UPS, FED-EX, DHL, or USPS. If you change your mind on your order after it is in production, it is up to Cowgirl Glitter to accept a return depending on the belt. Currently, the wait time for a belt is 3-5 weeks but this is only an estimate or general time frame. Please note this is not always the case. Sometimes belts arrive in 3 weeks, but sometimes problems can occur, i.e.: crystals are out of stock, leather is out of stock, an order may be misplaced, the shipment does not go out on time, buckles are not available, etc.